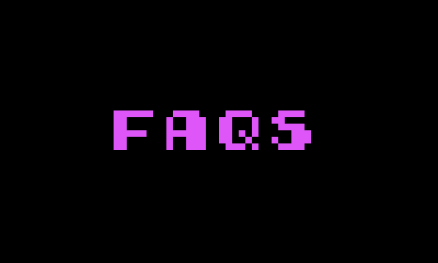 Are all of your designs custom made?
YES! All my web and graphic designs are custom designed just for you and your unique brand! After your purchase a web design package, we will discuss your color schemes and any ideas you have for your website so that we can help bring it to life! You will never have to worry about your website looking like anyone else. 
Do I need to purchase a domain to first?
Yes you will need to purchase and own your own domain so that we can add hosting and then design your website. A domain is basically your "home address" on the web. I reccomend Namecheap (the cheapest option) or GoDaddy to purchase your domain. I will gladly walk you through the process if you need help to make sure you're not getting overcharged and to make sure you're paying the lowest rates! If you already own a domain then that's even better! Now all we need is to add hosting! Read below to find out more about hosting and what it is if you are not familiar.
What exactly is hosting and why do I need it?
Hosting is basically like the "electricity" to your new home (your domain). It's how your website will function and where you will "host" files. There are a few options when it comes to hosting packages but if you are a new/small business or just a personal brand then all you will need is a simple plan that can range from $5-$12/mo and up (depending on your needs). You can pay monthly or yearly ahead of time. You can purchase hosting the same place your purchased your domain. (Be careful that the hosting provider is not overcharging you, I will gladly walk you through this process if needed!) If you are on a budget or just starting out, there are free hosting options you can use where you won't have to pay a monthly fee, (for ex: bigcartel, or storenvy) and you can just forward your domain to your shop (ex: like I've done on my website.) but please note that this option often comes with restrictions but you can always upgrade later for more benefits.
Do I need my own graphics?
No, you don't need to have your own graphics as I provide a complimentary logo design with every website and will design the neccessary graphics needed to complete your website. Sorry but I currently am not selling graphic design services seperatly at the moment, and they only are included with web design packages.
What if I have my own graphics, can I use them/replace instead?
Yes of course you can! If you have any logos, graphics, photos, and etc. that you'd like to use for your website design, feel free to let me know you'd prefer to use your own graphics and etc. and I will make it happen.
What is the process in hiring you for design services?
To hire me to design you a website, all you have to do is follow the steps listed! 1) Read my FAQs page in it's entirety and make sure you read the product page you are inquiring about in full. 2) Use the contact form to email me about your project first before making any purchases for a free consultation via email. Then I will let you know if I am available to do your project and we can move forward from there.
What is the turn around time?
It all depends on my schedule and the details of your project. Some projects take longer than others while some are more simple. All projects will be completed within 1-6 weeks from the date of final purchase, unless stated otherwise. I will keep you updated throughout the process.
What forms of payment do you accept?
I accept Stripe (via the store's checkout system.) and sometimes cash app (You will have to contact me directly to use this feature.)
Can you design something for me that's not listed on your website?
Yes I can do all types of projects as long as it falls under the web design spectrum. Shoot me your ideas to my email [email protected] if you want to collab on something.
Can I get a refund if I don't like my website?
I make sure that all of my designs are approved by YOU before they even go live on your website and will make any changes accordingly until you are happy with your design. I offer up to 72 hours of tech support for no extra charge, after your website goes live to make any tweaks or fix any glitches that may arrive. I only will do a refund if I cannot complete the website on my end for whatever reason (which is highly unlikely), other than that I do not do refunds under any circumstances as payment is for the time I took to install, design, and code the website. So please be sure you have taken a look at my portfolio and trust my work before hiring me.
Can I pay half now, half later?
I only allow half now/half later payment options on more complex website designs like membership/subscription websites, as it's basically 2 websites in 1. So I will allow you to pay for the first half then once we're done with that and ready to start on the members area, you can pay the other half. Other than that all payments must be paid upfront in full for me to start on your website! Please be aware that my prices are very reasonably affordable and I work very fast so your money is in good hands!