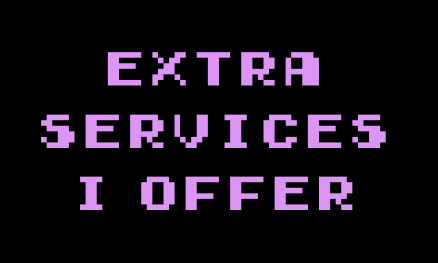 Mainteinence Services: Need me to update a broken page, forward your URL to another address, or do any kind of technical work pertaining to a website that I've previously worked on before? I offer maintence services at a flat rate of $75 for 24 hours. This includes but not limited to: the services listed above aswell as, updating outdated plugins, updating graphics on your website, fixing a glitch, helping you to renew your hosting/domain, reconnecting your domain/hosting, and things of that nature!
Adult Models Web & Graphic Design Services: I offer design services for adult entertainers, (this is a no discrimination/judgment zone)! All you have to do is contact me for more info. I currently am only accepting bookings for custom Niteflirt profiles (starting at $60 for 1 custom listing and profile design), and personal websites for adult entertainers and models (starting at $250). Ask me about my detailed design list for SWers if interested ♡
Please note: I use CashApp or Venmo for these services. Contact me to inquire.